Every month
3 lucky receipt holders
will win
$50,000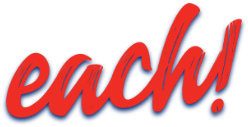 Pay a bill at any BillExpress retail location across Jamaica and be automatically entered for 3 monthly prize drawings of $50,000 each! Winning receipt numbers will be published in the Press, Radio and Social media each month.
Customers with winning receipt numbers, must call GraceKennedy Payment Services to verify:
A.
All customers will be included in each monthly draw with no need for entry.
B.
GraceKennedy Payment Services will select winners randomly from the pool of all retail transactions for each month.
C.
A total of no more than three (3) winners will be selected each month.
D.
Winners must make contact with GKPS within thirty (30) days of the publishing/ announcement of the winning receipt numbers, using the contact information published.
E.
Prizes unclaimed after 30 days will be retained by GKPS.
F.
The original winning receipt must be presented by the winner in person along with a valid government issued photo ID (driver's licence/passport/voter's ID) at the GKPS offices at the GraceKennedy Headquarters, 42-56 Harbour Street.
G.
If the winner is unable to present themselves in person, an appointed person can be sent with an ID and a signed letter from the winner along with the winner's ID, contact information and original receipt.
H.
The winners contact information will be taken and copies of the receipt and ID will be made for verification process.
I.
GKPS will make contact with the winners of verified receipts to arrange for payment.
J.
Winners can be paid in cash as well as an equivalent value in bill payment as preferred.
K.
By accepting any of the prizes the recipient agrees to have a photograph taken for publication along with winner's name and bill payment location.
L.
Customers must be 18 and over to be eligible.
M.
Employees of GraceKennedy Payment Services Limited and all subsidiaries of GraceKennedy Limited are not eligible to enter.
N.
Offer available only at all Bill Express locations island-wide. (Visit: Billexpress.com/locations for full listing)
O.
Payments made at Billexpressonline.com do not qualify.
P.
Winning customers are eligible for ongoing draws.
Q.
Authorized under section 58(3) of the Betting Gaming and Lotteries Act.
| Transaction Eligibility Period | |
| --- | --- |
| | |
| | |
| | |
| | |
| | |
| | |
| | |
Transaction Eligibility Period
Transaction
Eligibility Period
facebook.com/BillExpressJamaica
facebook.com/BillExpressJamaica